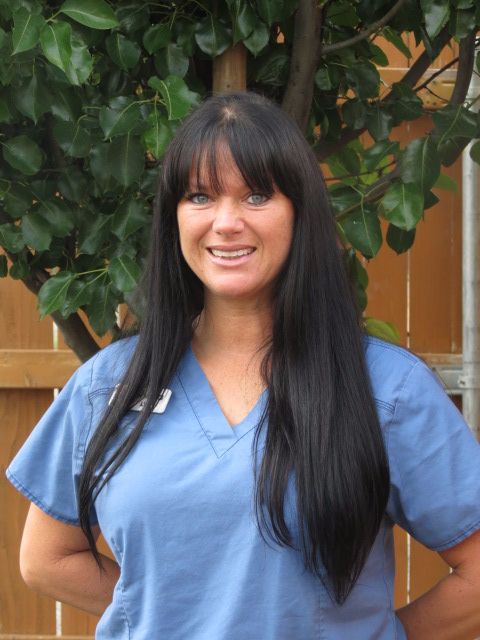 ​Shana, LVT - Delivery Director
Hello everyone, my name is Shana. I have been a LVT since 1999. I love all creatures! I have been working in the Veterinary field since 1995, with a specialization in dentistry. I moved to Spring Creek in 2007 from Henderson, NV. I enjoy the wildlife and all outdoor adventures. Your pet's physical and emotional well-being is the most important part of my job, and making sure that your experience is a positive one beginning to end, just likes theirs will be!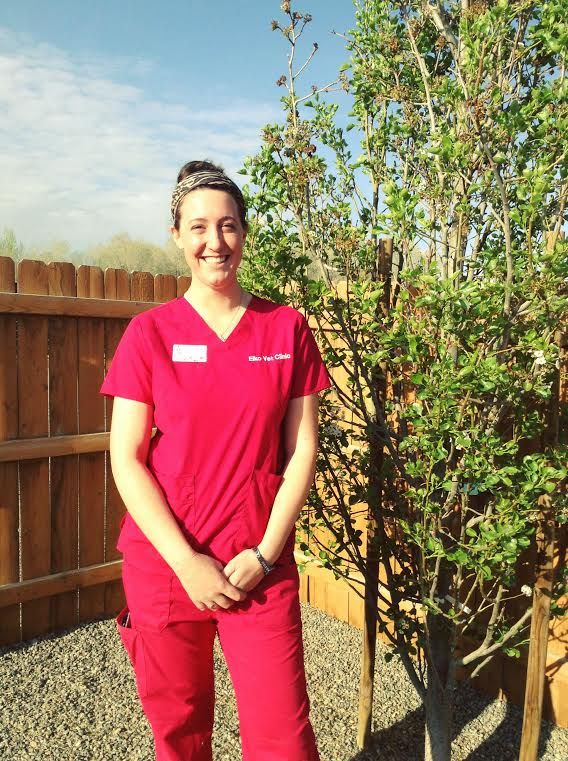 Katrina, LVT - Advertising Director
Hey! My name is Katrina. I'm a homegrown Nevadan and I graduated from CSI with my A.A.S in Veterinary Technology. My favorite part of my job is returning patients back to their families after a hospital stay, the pet's happiness always makes my day. In my spare time I'm kept busy with the lifestyle of being a ranch wife, while loving being outdoors with animals and the Nevada sunshine.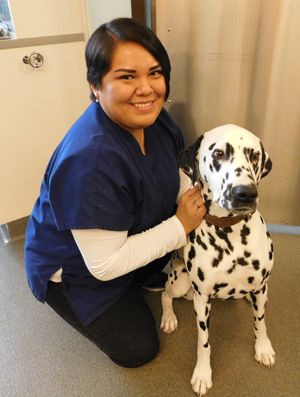 Shelby - LVTIT
Hi, I was born in Salt Lake City and moved to Elko with my family when I was 8. I graduated from University of Nevada, Reno, with a degree in Veterinary Sciences. I was in the Pre-Vet Club for two years and The Student Chapter of the Wildlife Society for three years - I was the Vice-president for two years. My hobbies include drawing, crafts, reading, and spending time with my three dogs, two cats, one bearded dragon, one leopard gecko, and two fish - I love them ALL! On my free time, I am usually up for anything - I really enjoy walking my dogs up Lamoille Canyon. I have always had a love for animals since I was a little kid - I ALWAYS brought home strays. I love this job as its a new experience every day, and it keeps me challenged and on my toes.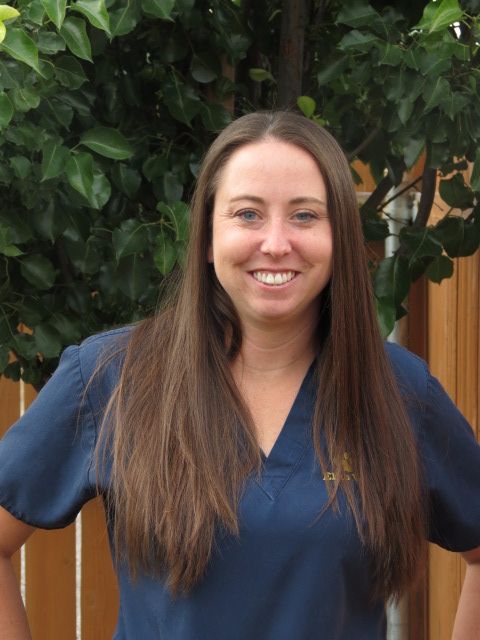 Ann, LVT - Inventory Manager
I have loved animals and knew I would work in Veterinary Medicine since I was eight years old. I went to the University of Nevada, Reno and graduated in 2009 with a Bachelors Degree in Animal Science. I started working as a Veterinary Assistant in 2006 and I have worked in various small animal clinics since, including two years in North Carolina at an Emergency and Critical Care Clinic. I started working for Elko Veterinary Clinic in 2012. I have an energetic yellow lab and a rescue cat at home.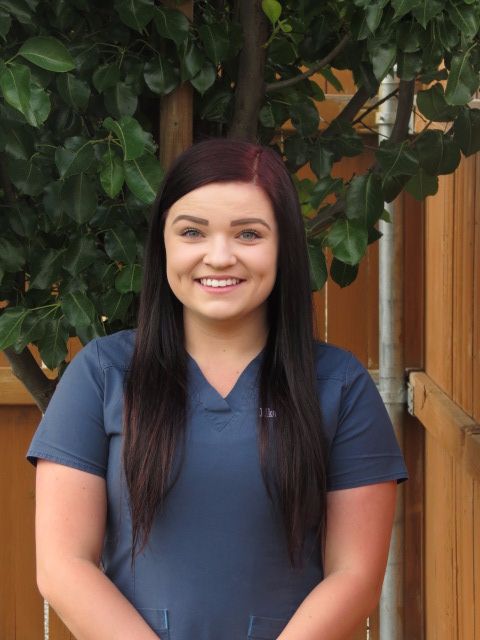 Kelsea - Veterinary Technician Assistant
Hello! My name is Kelsea. I have lived in Elko for about 10 years. I graduated from Spring Creek High School in 2014. I was in FFA and raised livestock throughout high school. I still have livestock and horses as well as chickens, dogs and cats. I am currently enrolled in school to become a licensed Veterinary Technician, but I am currently a Vet Tech Assistant at Elko Veterinary Clinic. I've been here for over 2 years and I love working in the veterinary field!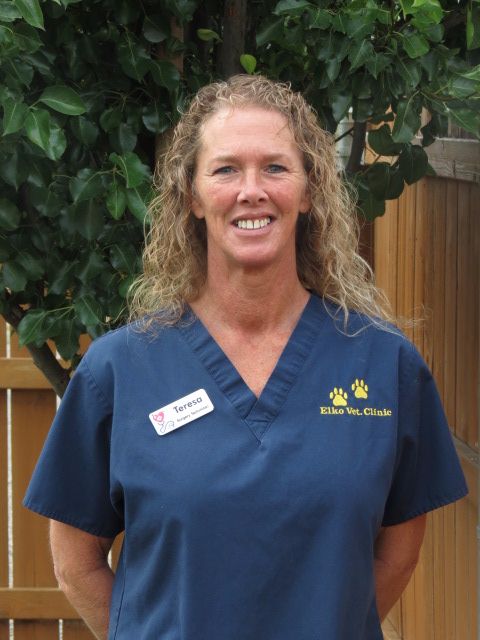 Teresa - Veterinary Technician Assistant
Hi! My name is Teresa. I was raised on a farm in North Dakota and grew up with a very strong love of animals and hard work. Out of high school, I joined the Air Force, and from there, I moved to Elko almost 28 years ago. Four and a half years ago, I found my dream job here at Elko Vet Clinic. I started here as a kennel tech and have since changed to my current position as a surgery technician. My favorite part of my job has always been and will always be taking care of your pets, whether they are here because they are sick, having surgery, or just boarding.
Taylor - Veterinary Technician Assistant
Hello!
I am currently a veterinary assistant at Elko Vet Clinic! I have been
working in veterinary medicine for 3 years.
I originally went to college for human medicine but ended up falling in love with veterinary medicine. I am currently going to college for my Technician License and A.A.S.
I absolutely love my job!
I was born in California but I have lived in Nevada for 13 years.
I have 4 fur babies at the moment and always wanting more.
In my spare time I love to fish, camp, craft, and spend time with my friends and pets outdoors!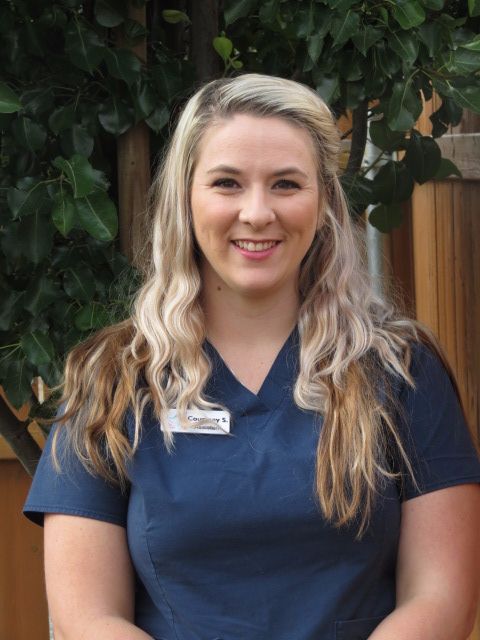 Courtney - Veterinary Technician Assistant
I got into Veterinary Medicine because animals are my passion. I pursued my career first by going to college and becoming a certified veterinary assistant. I am currently enrolled in the Penn Foster program so I can get my degree and become an R.V.T. I share my home with my fiance', my daughter, 2 calico cats and an Aussie mix dog. In my free time i enjoy baking, crafting, spending time with my family and being outdooors.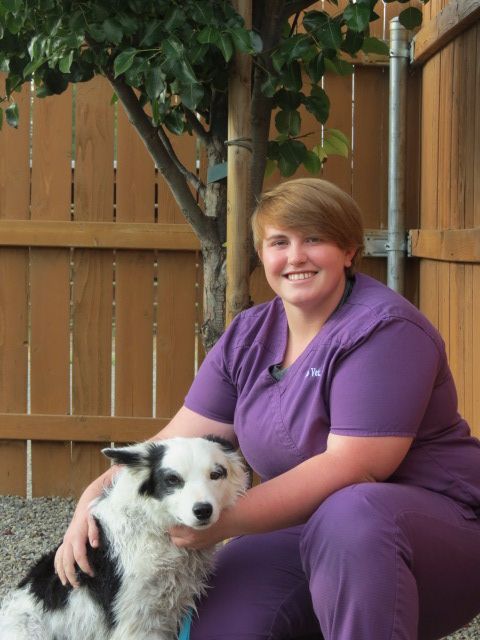 Teal - Veterinary Technician Assistant
Hi! My name is Teal, and I am a tech assistant at Elko Vet. I am enrolled in the Penn Foster program, and working towards my license and becoming a veterinary technician. My dog Ariat is my best buddy, and we love spending time hiking, fishing and hunting outdoors. I love working with animals because I get to help them go home feeling their best. I love the work I do, and I couldn't be prouder to work for such a great clinic!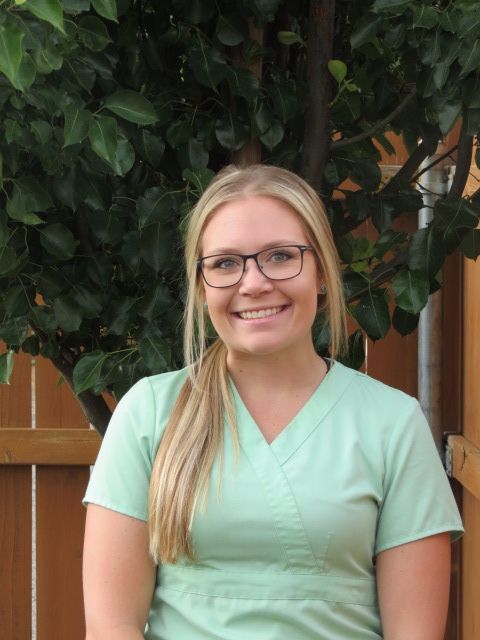 Sami - Veterinary Technician Assistant
I am 21 years old and recently moved to Elko. I have always loved animals, so I surrounded myself with them and I am currently working on my getting my tech license. I have one horse and two dogs, and after work I ride my horse and rodeo on the weekends. I look forward to furthering my career and making a difference in pets lives.